About
About This Site
I host this informal website to share information about my various online efforts and to make myself contactable.
Teardrop Trailer
As Karen and I travel and camp in our teardrop trailer, we find ourselves wanting to share information with the people we meet. This site does the trick.
Ridgeview Guest House
Since we launched or Ridgeview Guest House on Airbnb, increasingly we find ourselves sharing information about cycling routes here in the Texas wine country. Here, we can share them with everyone.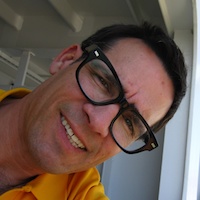 Other