Find Your French
Beginning and Intermediate Learning
I have been studying French actively for many years and consider it one of my most enriching pastimes. During that span, I have encountered a handful of standout resources for beginning and intermediate French language learners. Findyourfrench.com features these resources. And, it highlights one in particular.
French in Action: a Cultural Treasure
Above all, Find Your French is dedicated to sustaining the vitality of the comprehensive multi-media French in Action program. Developed in the 1980s, this emmersive teaching program is a cultural treasure.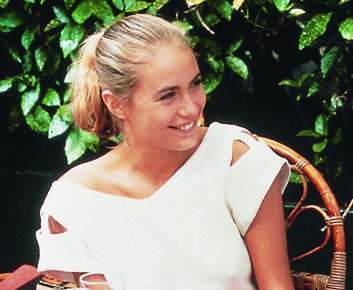 Find Your French presents information to help today's learners get the most out of the French in Action program with the least expense. Learn about all of the program's most relavent materials, including information on the various editions of the textbooks and links to the video and audio portions of the program. Many of the materials are widely available in used bookstores (as well as new at retail); Find Your French helps you navigate the many options.
If you are interested in studying French you should consider following the great French in Action program. Working on just a little of the program several days a week will give you many months of effective and entertaining learning.
Amitiés,
--Greg